Great article!  Good solid advice.  Share it with loved ones.
For many reasons, but especially having chronic pain, we humans can have bouts of the blues. Holiday time can trigger an episode quicker than ever due to expectations we feel from others, and even from ourselves.
This article provides some useful tips to deal with the potential and the experience of depression, specifically for those with chronic pain and depression around the holidays and can be applied any other time as well.
Thank you to Stephanie Burke of Spine-Health for her timely article first appearing Nov. 2014, represented for this new holiday season.
CLICK HERE: 5 Tips for Dealing with Depression and Chronic Pain around the Holidays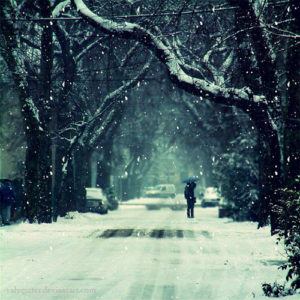 Additionally, chiropractic care may help chronic pain sufferers, not only directly by treating the cause of pain, but also indirectly by rebalancing the nervous system.  If you haven't yet tried chiropractic care, give us a call at Levin and Chellen Chiropractic.  We are happy to help you find answers to your health concerns.  Have a happy holiday!
Dr. Sharon Levin and Dr. Nels Chellen
Levin and Chellen Chiropractic
(952) 474-1777
Chiropractor for Minnetonka and
the Minneapolis Metro Community
http://www.levinchellenchiropractic.com
Thank you for visiting the Levin and Chellen Chiropractic web page. Please note that the information located on our site is not intended to provide specific chiropractic advice. You should consult with a chiropractic doctor and not rely on any information contained herein regarding your specific condition. We welcome the receipt of electronic mail though not for making appointments, soliciting and sales, or inquiries which need immediate response. Please be advised, however, that the act of sending electronic mail to this office or to Dr. Sharon Levin, DC or Dr. Nels Chellen, DC does not alone create a physician-patient relationship. We will neither accept requests for chiropractic advice or treatment nor offer specific chiropractic advice over the internet. The information here is presented for general information purposes only and is not intended to be used as a substitute for medical advice.