An "adjust only" treatment visit (as an established patient, having had an initial visit including a health history and examination) is $54 and includes the following services:
• may also include instruction in self-care (eg. stretches and exercises), nutritional recommendations, and sometimes referral for coordination of care with other specialists.
This treatment option is a good one for patients who are hoping to solve minor health problems involving common symptoms such as mild pain, aches, soreness, tight muscles, old injury flare-ups, and poor posture symptoms.  This visit is not our most comprehensive in that it does not include hands-on muscle therapy (soft tissue therapy). Should you want a more thorough level of care, you might consider our "standard treatment visit".  For those who need less than the middle level of care (the "adjust only treatment visit"), our "abbreviated treatment visit" would be a good choice.  One of our doctors can help you decide what is right for you.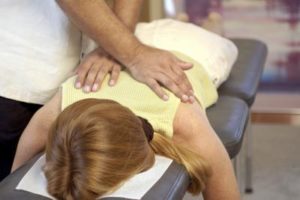 ---
"I've gone to a few different chiropractors in the cities, and Levin and Chellen Chiropractic is by far the best that I have been to. They take their time and actually care about you rather than how fast they can get you in and out the door like most chiropractors I've seen. I've gone from having to go due to back pain about twice a month to going only once every few months (just to make sure that everything is still okay). I would *highly* recommend Dr.Levin and Dr.Chellen to anyone looking for a chiropractor as you will definitely NOT be disappointed with the quality of their service."
John L., Minnetonka, MN
---
If you would like to discuss whether chiropractic care is right for you, just give us a call to schedule your complimentary consultation on the phone or in person.

 
We are waiting to help you!
Call Us for a Free Consultation!
(952) 474-1777