Today's doctor of chiropractic has been trained to treat patients with a wide variety of conditions ranging from motor vehicle accident injuries to headaches to sprains and strains of the jaw and virtually any joint or muscle of the body!

What Conditions Do Chiropractors Treat?
✤ Headaches -migraines, tension, traumatic

✤ Earaches/ infections

✤ Ringing in the ears (tinnitus)

✤ TMJ/ Jaw pain

✤ Neck pain

✤ Shoulder pain

✤ Arm pain

✤ Elbow pain (eg. tennis elbow, golfer's elbow)

✤ Carpal tunnel syndrome

✤ Wrist/ hand pain

✤ Upper back pain

✤ Mid-back pain

✤ Rib pain

✤ Facet conditions

✤ Hip pain

✤ Disc conditions

✤ Colic

✤ Ankle/ foot pain

✤ Numbness and tingling

✤ Tendinitis/ bursitis

✤ Arthritis/ joint stiffness

✤ Work injuries

✤ Sports injuries

✤ Sprains and strains

✤ Allergies and sinusitis
Who Do Chiropractors Treat?
"Thank you for the care of the kids.  You do such a nice job!"

 Jane, Minnetonka
✤ Infants

✤ Toddlers

✤ Young children

✤ Tweens

✤ Teens

✤ Younger adults

✤ Older adults

✤ Seniors

✤ Athletes

✤ Couch potatoes

✤ Gardeners

✤ Sportsmen/women

✤ Butchers

✤ Bakers

✤ Candlestick makers

✤ Poets

✤ Doctors

✤ Dentists

✤ Dietitians

✤ Teachers

✤ Techies

✤ Musicians

✤ Mommies

✤ Daddies

✤ Singles

✤ Yuppies

✤ Bubbies

✤ Zadies
Chiropractic is safe and appropriate for everyone!
Our initial evaluation is done thoroughly and carefully, to assure that you are a good candidate for our care. If we determine that you are not a good candidate, we will immediately refer you to the specialist you need.
We have helped many people from little babies to pro-athletes to the elderly at Levin and Chellen 
Chiropractic!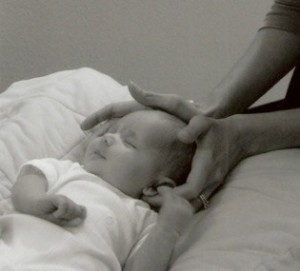 We will respectfully listen to your preferences and develop a plan with your particular needs in mind.
---
If you would like to discuss whether chiropractic care is right for you, just give us a call to schedule your complimentary consultation on the phone or in person.

 
We are waiting to help you!
Call Us for a Free Consultation!
(952) 474-1777