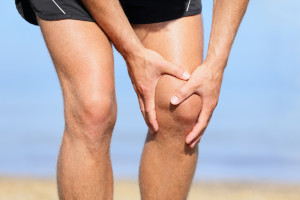 "Think Twice Before Getting Knee Surgery"
There is a lot of knee pain "out there" and you may be one of those with it. Here is a well-written article to consider before asking your doctor for surgery. There is very little evidence that surgery helps most knee pain- unless there has been a traumatic injury.
The author concludes, "If you have bum knees, think exercise and weight loss before submitting to the knife." I'll also add that for 20 years the doctors of Levin and Chellen Chiropractic have greatly enhanced the healing process with our expert realignment of misaligned knee structures and muscle and fascial therapy for the supporting soft tissues of the knee. Our patients report significant reduction in pain and need for pain killers and increased ability to return to the activities they love. They often remark, "Why did I wait so long to come and see you?"
By the way, when there is an imbalanced load of forces on the knees transmitted from a hundred or more pounds of body weight coming from a distorted frame above (bones and muscles), the knees take an awful beating. Rebalancing the spine can significantly reduce the stress put on the knees this way.
Give us a call today to discuss whether our chiropractic services may be of benefit for you.  
Click here to view the original article: KNEE PAIN
If you would like to find out whether our care might help you feel better, just give us a call to schedule your first visit or a no-obligation complimentary consultation.  We are waiting to help you!
Thank you for visiting the Levin and Chellen Chiropractic web page. Please note that the information located on our site is not intended to provide specific chiropractic advice. You should consult with a chiropractic doctor and not rely on any information contained herein regarding your specific condition. We welcome the receipt of electronic mail though not for making appointments, soliciting and sales, or inquiries which need immediate response. Please be advised, however, that the act of sending electronic mail to this office or to Dr. Sharon Levin, DC or Dr. Nels Chellen, DC does not alone create a physician-patient relationship. We will neither accept requests for chiropractic advice or treatment nor offer specific chiropractic advice over the internet. The information here is presented for general information purposes only and is not intended to be used as a substitute for medical advice.
Should anyone share his or her personal health information with us via internet, telephone, or in writing, we will respect their right to confidentiality and abide by federal guidelines set forth according to HIPAA (Health Insurance Portability and Accountability Act). Therefore we present to you our Notice of Privacy Practices. This document is available to you through a link on the Resources page of this web site.